Our Year Round Rates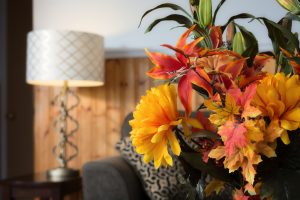 Cottages – Starting at $185* (+ tax) /night
* price varies on length of stay and number of guests.
(cottages can accommodate up to six persons)
Conference Centre – Call to Inquire
RV Park – $35.00 per night (for a full serviced site which includes 30amp electrical, water & sewer) 10 % discount for Good Sam, RV Explorer.
Breakfast is available at additional cost for guests staying at the Inn or in our Cottages. Please inquire for details.
To reserve call toll free: 1-888-267-2333 or e-mail: info@terranovahospitality.ca
---
Policies
Reservation Policy Update
Terra Nova Cottages will be checking in all guests contactless – via email until further notice. Enjoy your cottage from a distance, enjoy our beautiful trail system, pool etc. We require one week (7 days) notice for cancellations. There will be one night non-refundable deposit for cancelled reservations on weekends. Please note that we only offer continental breakfast trays upon request!
Long Weekend Policy
Victoria Day Weekend, Canada Day Weekend & Labour Day Weekend are Minimum 2 Nights bookings with absolutely no cancellations.
Payment Policy
We accept Visa, Mastercard, Interac and Cash. Please note that all credit card deposits are processed immediately.
Deposits and Cancellations
We have a 7 day cancellation policy as well as a non refundable $25 deposit upon booking that is applied to invoice upon check-in. Deposits are required at time of booking. Deposit amounts are based on length of stay, please call for details
Early Departure
Early departures are considered cancellations and are subject to forfeiture of your deposit payment. If we are able to rebook the house, we will refund your deposit. If we are unable to rebook your house, we will require payment for the days reserved in full.
Check-in/Check-out
Check in time is 2:00 pm, or by arrangement.
Check out time is 11:00 am, or by arrangement.
Smoking Policy
Terra Nova Cottages, RV Park & conference centre is smoke-free facility inside all of our buildings including the Cottages and Conference Centre.
Telecommunication and Internet Services
Terra Nova Cottages, RV Park & Conference Centre has a pay phone on site for the convenience of our guests.
Free High Speed WIFI available.
Pets Policy
We are pet friendly! You must have your pets on a leash at all times and not left unattended. You are responsible for cleanup of your pet at all times. An additional pet cleaning charge of $25.00 per your stay.
Fireworks
We are a pet friendly resort. Fireworks are NOT permitted. Non-compliance will result in a non refundable addition charge.